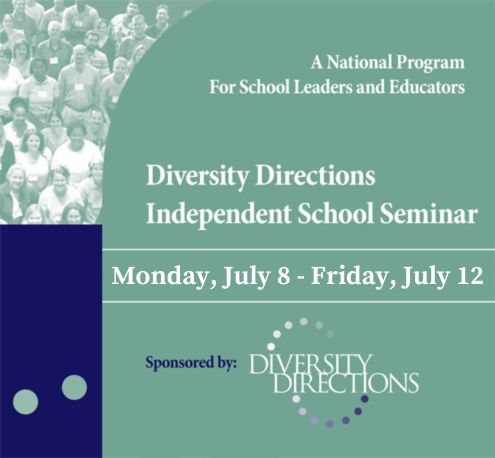 Diversity Directions consults exclusively to independent schools. A team of educational leaders with deep professional experience in independent schools comprises the Diversity Directions group. Over the past eight years, Diversity Directions has consulted to schools in Massachusetts, Connecticut, New York, Delaware, Maryland, Virginia, North Carolina, Texas, Pennsylvania, South Carolina, Vermont, Georgia, Maine, Oklahoma, New Hampshire, Rhode Island and the District of Columbia. Diversity Directions' philosophy is to meet the individual school where it is in its multicultural evolution, and, using an inquiry-based approach, to provide concrete, practical steps to help the school reach it's next level of development.
Diversity Directions consults in:
Diversity Strategic Planning
Recruiting/Retaining A Diverse Faculty
Mentoring Diversity Directors
Professional Development For Diversity
Coaching Heads/Administrators in Diversity Work
Assessments of

School Climate and Culture
Programs and Practices
Hiring Policies
Student Programming and Support
Admissions
Curriculum
Find out more about the 2019 Diversity Seminar by downloading the registration brochure here!